Vitalij Anikejenko (Ukr)
Geb. in Kiew, Sowjetunion (Ukraine), 2. Januar 1987. Verteidiger.
296 Spiele in Russlands höchster Liga für Lokomotiv und Metallurg Novokuznetsk.
U20 WM 2007 (Silber), U18 WM 2003 (Bronze), 2004.
Michail Balandin
Geb. in Lipetsk, Sowjetunion (Russland), 27. Juli 1980. Verteidiger.
U20 WM 2000 (Silber). 532 Spiele in Russlands oberster Liga für Salavat Yulayev Ufa, Lada Togliatti, ZSKA Moskau, Atlant Mytischi, Dynamo Moskau und Lokomotiv Yaroslavl.
Gennadi Curilov
Geb. in Magnitogorsk, Sowjetunion (Russland), 5. Mai 1987. Center.
Metallurg Magnitogorsk (Jun.), Québec Remparts (QMJHL). U20 WM 2006, 2007 (Silber). 390 Spiele in Russlands oberster Liga für Lokomotiv Yaroslavl.
Pavol Demitra (Slk)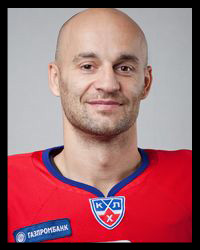 Geb. 29. November 1974 in Dubnica, Tschechoslowakei. Center. NHL-Draft 1993, Nr. 227, Ottawa Senators.
Klubs: 1991-93 HK Dubnica, 1992-93 Dukla Trencin, 1993-96 Ottawa Senators & Prince Edward Island Senators (AHL), 1996-04 St. Louis Blues, 2004-05 Dukla Trencin, 2005-06 Los Angeles Kings, 2006-08 Minnesota Wild, 2008-10 Vancouver Canucks, 2010-11 Lokomotiv Jaroslawl
NHL-Total: 847 NHL Spiele, 304 Tore und 768 Assists.
International: 6 Weltmeisterschaften- und zweimal an den Olympischen Winterspielen (2006, 2010) für die Slowakei.
Robert Dietrich (De)
Geb. 25. Juli 1986 in Ordzhonikidze, Sowjetunion. Verteidiger.
Robert Dietrich kehrte in seiner Kindheit nach Kaufbeuren, Deutschland zurück. Junior der Adler Mannheim. DEL-Debüt mit DEG Metro Stars. NHL-Draft der Nashville Predators. Milwaukee Admirals (AHL), Adler Mannheim, Lokomotiv Yaroslavl. Drei Weltmeisterschaften für Deutschland, zwei U20- und eine U18 Weltmeisterschaft. Wechselte im Sommer 2011 in die KHL. Das Spiel in Minsk wäre sein erstes KHL-Spiel gewesen.
Alexander Galimov
Geb. in Jaroslavl, Sowjetunion (Russland), 2.5.1985. U20 Silber 2005. Galimov war der einzige Spieler der den Absturz überlebt hat, jedoch waren 90% seines Körpers schwer verbrannt. Er wurde ins Visnevskyj Institute of Surgery of the Russian Academy of Medical Sciences transportiert, wo er im künstlichen Koma gehalten wurde. Galimov verstarb am 12. September 2011 aufgrund seiner schweren Verbrennungen.
Marat Kalimulin
Geb. in Togliatti, Sowjetunion (Russland), 20. August 1988. Verteidiger. Stammclub Lada Togliatti.
Superliga Debüt 2005. Nach Togliattis Abstieg wechselte Kalimulin zu Lokomotiv Yaroslavl. Kalimulin spielte 173 Spiele in der obersten russischen Liga, davon 56 für Lokomotiv in der Saison 2010/11.
Bronze U20 WM 2008.
Alexander Kaljanin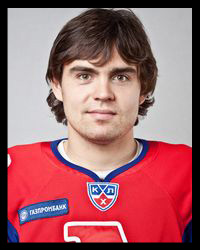 Geb. in Tscheljabinsk, Sowjetunion (Russland), 24 September 1987. Stammklub Traktor Tscheljabinsk.
In der Saison 2005/06 zu Lokomotiv Yaroslavl, dies war gleichzeitig sein Debüt in der obersten russischen Spielklasse. Mit Ausnahme eines Abstechers zurück zu Traktor, spielte Kalyanin stets für Lokomotiv.
War nie an einer Weltmeisterschaft, absolvierte aber drei Freundschaftsspiele für Russland in der Saison 2010/11.
Andrej Kirjuchin
Geb. in Jaroslavl, Sowjetunion (Russland), 4. August 1987, Spielte für die Junioren von Lokomotiv Yaroslavl bis 2007.
Während dieser Zeit wurde er für 22 Spiele, innert 2 Saisons, ins Fanionteam berufen. Nach 2 Jahren bei HK Belgorod und Kapitan Stupino kehrte Kirjuchin 2009 zurück nach Jaroslav und spielte bis 2011 seine ersten beiden kompletten KHL Saisons. Kirjuchin absolvierte 164 KHL-Spiele für Lokomotiv. An der U20-WM 2007 holte er die Goldmedaille. Er war der Sohn von Anatoli Kirjuchin, ein ehemaliger Sowjetischer Fussball-Spieler und Coach von Sinnik Jaroslavl (Fussball).
Nikita Kljukin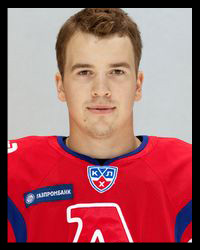 Geb. in Rybinsk, Sowjetunion (Russland), 10. November 1989. Spielte in der Juniorenzeit für Polet Rybinsk (in einem Vorort von Jaroslavl) befor er im Alter von 11 Jahren in die Organisation von Lokomotiv Jaroslavl kam. Kljukin gewann 2007 U-18-Gold mit Russland und holte an der U-20 WM 2009 die Bronze-Medaille. Sein KHL-Debüt gab der Center in der Saison 2008/09, er absolvierte KHL-129 Spiele.
Stefan Liv (Sd)
Geb. in Gdynia, Polen, 21. Dezember 1980, Liv galt als einer der besten Torhüter Schwedens. Er wechselte im Sommer 2011 von Sibir Novosibirsk zu Lokomotiv. Vorher holte Liv mit HV71 Jönköping drei schwedische Meistertitel.
In der Saison 2007-08 wurde er als bester Spieler der Elitserien ausgezeichnet, in dieser Saison hatte er einen Gegentorschnitt von 2.26 Tore pro Spiel in in 46 Spielen. In 17 Playoff-Spielen unterbot er seine Bestmarke sogar auf 1.82 Gegentore/Spiel.
Liv holte 2006 Olympia-Gold in Turin und WM-Gold in Riga. 2004 holte er WM-Silber und 2002 und 2009 zusätzlich zwei WM-Bronze-Medaillen. In seinem ersten KHL-Jahr wurde Liv ins All-Star-Team nominiert.
Jan Marek (Tsch)
Geb. in Jindrichuv Hradec, Tschechoslowakei (Tschechien), 31. Dezember 1979, Marek wechselte 2011 zu Lokomotiv nach dem er den Gagarin Cup Final im Frühjahr mit Atlant Mytischi verloren hat.
Tschechischer Meister 2006.
The following year Marek went to Russia and had an immediate impact with Metallurg Magnitogorsk,
scoring 47 point in 47 regular season games before adding 17 point in 15 playoff games to help his team win the Russian Super League championship.
In the 2008-2009 season Marek scored 35 goals, most of any player that year, while adding 37 assists for a total of 72 points in 53 games,
enough to earn him All-Star honours. In 2010 he helped guide his country to a surprise gold medal at the IIHF World Championship.
Sergej Ostapcuk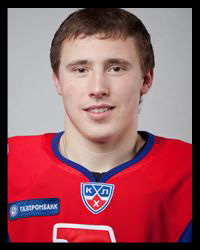 Born in Novopolotsk, Soviet Union (Belarus), 19 March 1990, Ostapchuk began developing his hockey career with Lokomotiv Jaroslavl's junior squad.
He had two separate stints with the Rouyn-Noranda Huskies of the Quebec Major Junior Hockey League,
first in 2008-09 when he recorded 63 points in 61 games, earning him a place on the QMJHL's All-Rookie Team.
A year later he rejoined the Huskies and had 37 points in 38 games. His success in Quebec led him to rejoin Lokomotiv last year.
Ostapcuk didn't represent any nation internationally, but was cleared to play for Belarus the same week he died.
Karel Rachůnek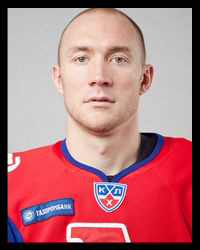 Born in Zlin, Czechoslovakia (Czech Republic), 27 August 1979, Rachůnek played several seasons in the NHL.
The defenceman also played for Lokomotiv for five seasons between 2002 and 2011, serving as the team captain last season.
He was drafted by the Ottawa Senators in the 1997 NHL Entry Draft. When the KHL was established in place of the Russian Superliga,
Rachůnek played two seasons for Dynamo Moscow before signing with Lokomotiv for the fifth time.
He was selected to the KHL All-Star team for three straight years beginning in 2008.
Last season, as captain of Lokomotiv he tallied 46 points in 50 games during the regular season, the most by any defenceman that year.
On the international stage, Rachunek represented the Czech Republic at three IIHF World Championships, winning the gold medal in 2010 and the bronze in 2011.
Ruslan Salej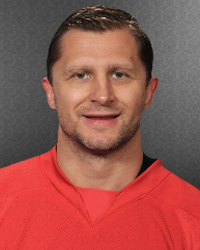 Born in Minsk, Soviet Union (Belarus), 2 November 1974, Salei began his professional career playing for his hometown team Dynamo/Tivali Minsk
in the Russian Superliga. Later claimed by the Anaheim Mighty Ducks in the 1996 NHL Entry Draft,
he went on to play more than 900 NHL games with the Ducks, the Florida Panthers, the Colorado Avalanche, and the Detroit Red Wings.
In his international career, Salei participated in six World Championships and three Olympics,
serving as captain of the Belarusian national team for the 2010 Olympic Winter Games.
Maxim Suvalov
Born in Rybinsk, Russia, 23 April 1993, Suvalov was drafted 38th overall by Lokomotiv in the 2010 KHL Draft after having played in his hometown
for HK Rybinsk. He participated in the 2011 IIHF World U18 Championship in Germany, winning the bronze medal.
Suvalov was expected to move up from Lokomotiv's youth team and make his KHL debut this year.
Karlis Skrastins
Born in Riga, Soviet Union (Latvia), 9 September 1974, Skrastins was one of the most experienced and reliable defenders in professional hockey.
The Latvian will be forever remembered as one of the NHL's true iron men. Skrastins played 80 or more games six times in his NHL career,
including not missing a single game through five straight seasons. His streak of 495 consecutive games played was an NHL record, broken only last year.
On the international level, he represented Latvia at three different Olympics, serving as team captain in Vancouver 2010.
He was also Latvia's captain for two out of the eight IIHF World Championships in which he participated.
Pavel Snurnicyn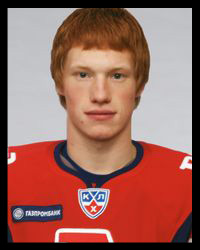 Born in Jaroslavl, Russia, 10 January 1992, Snurnitsyn had played two seasons with Lokomotiv Jaroslavl's junior team in the MHL.
Last year, the forward had 27 points in 51 games and was gearing up to join Lokomotiv Jaroslavl in the KHL.
Danil Sobcenko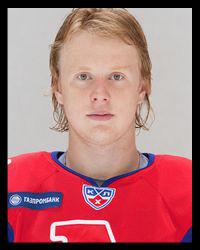 Born in Kyiv, Soviet Union (Ukraine), 13 April 1991, Sobcenko was drafted this year in the 6th round of the NHL Entry Draft by the San Jose Sharks.
Prior to this year Sobcenko played his entire pro career at Jaroslavl, both in the KHL and with the junior team in the MHL.
At the 2011 IIHF World U20 Championship, he tallied seven points in seven games as Russia won the gold medal.
Ivan Tkacenko
Born in Jaroslavl, Soviet Union (Russia), 9 September 1979, Tkachenko began his pro hockey career in his hometown,
eventually moving up to the top division Lokomotiv team for the 2001-2002 season, when he had one of his best seasons getting 34 points in 44 games.
That same year, Lokomotiv won the Russian championship with Tkachenko scoring five goals and two assists in nine playoff games.
Tkachenko then helped lead Jaroslavl to a second consecutive championship in 2003. In 2010-11 he received the KHL's Iron Man Award,
given to the player who played the most games in the last three seasons.
Tkachenko also received an IIHF World Championship silver medal with Team Russia in 2002.
Pavel Trachanov
Born in Moscow, Soviet Union (Russia), 21 March 1978, Trakhanov was set to begin his first season with Lokomotiv this year after
losing the Gagarin Cup Final with Atlant Mytishi last season. A reliable and strong defenceman,
Trakhanov also helped guide MVD Balashikha to the Cup final in 2009-2010, losing to Ak Bars Kazan in seven games.
He began his career with CSKA Moscow where he spent eight seasons with the top-league team before leaving for Severstal Cerepovec.
Jurij Urycev
Born in Jaroslavl, Soviet Union (Russia), 3 April 1991, Uricev played hockey in his hometown Jaroslavl,
where he had his KHL debut in the 2009-2010 season. The tall defenceman played sparingly at Lokomotiv (39 KHL games),
but was a key player in Russia's gold medal campaign during the 2011 IIHF World U20 Championship.
During the tournament Urycev amassed four points in seven games as he helped Russia claim the gold medal.
Josef Vašíček
Born in Havlíčkův Brod, Czechoslovakia (Czech Republic), 12 September 1980, the Stanley Cup winner spent the last three seasons
playing for Lokomotiv following several seasons in the NHL. Vašíček went to North America after being drafted by the Carolina Hurricanes
in the 1998 NHL Entry Draft. Vašíček was a member of the Hurricanes' 2006 Stanley Cup championship team,
before going on to play for the New York Islanders and Nashville Predators.
He represented the Czech Republic a number of international games, playing in three World Championships and at the 2010 Winter Olympics.
In 2005 he helped the Czechs to a gold medal victory at the World Championship in Austria.
Alexander Vasjunov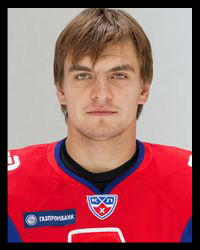 Born in Jaroslavl, Soviet Union (Russia), 22 April 1988, Vasjunov played in his hometown Yaroslavl from 2004 to 2009.
He was set to return for a season with Lokomotiv after playing in North America, first for the AHL's Albany Devils
and then a brief stint with the New Jersey Devils in the NHL, who drafted him in the second round.
Vasjunov appeared in 12 international games for Russia at the U18 and U20 level, scoring six points and winning U20 silver in 2007.
Olexander Vjuchin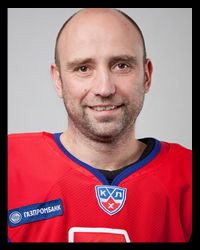 Born in Yekaterinburg, Soviet Union (Russia), 9 January 1973, Vjuchin moved from Jekaterinburg to Ukraine
as a junior where he played in Charkov and Kyiv. His long professional career began in 1992 when he joined Sokil Kyiv of the Russian Superliga.
He went on to play 19 seasons in Russia, with Avangard Omsk, Sibir Novosibirsk, Severstal Cerepovec, and then Metallurg Novokuzneck
before being transferred to Lokomotiv Yaroslavl during the 2010-2011 season.
Vjuchin represented Ukraine in the 1999 IIHF World Championship and in two C-Pool World Championships.
Artjom Jarcuk
Geb. in Yaroslavl, Sowjetunion (Russland), 3. Mai 1990, Jarcuk played nearly his entire hockey career in his hometown.
Moving up through Lokomotiv's junior teams, he scored 16 points in 20 games for Loko Yaroslavl in the MHL last year.
His best season came in 2007-2008 when he notched 28 points in 31 games in the Russian third-tier league.
In 2008 Jarcuk scored a pair of goals to help his country claim the silver medal at the IIHF World U18 Championship.
Coaches:
Brad McCrimmon
Head Coach
Geb. 29. März 1959 in Dodsland, Saskatchewan, Kanada. McCrimmon spielte 18 Jahre als Verteidiger in the NHL,
and another 14 as a coach at various levels of the game. McCrimmon's contributions to the sport of hockey would only have increased
when he took over the position of head coach of Lokomotiv in May.
His death has resonated across the hockey world, as his career touched a number of people in one of sports' closest-knit communities.
As a player, McCrimmon played for six different NHL teams, most notably helping the Calgary Flames to their first and only Stanley Cup in 1989. NHL: 81 Tore, 322 Assists, plus/minus +444. Begann nach seiner Spielerkarriere als Assistent bei den New York Islanders, später wechselte McCrimmon in die WHL zu den Saskatoon Blades. Als Headcoach kehrte er in die NHL zurück und war für die Atlanta Thrashers und die Detroit Red Wings tätig.
Alexander Karpovtsev
Assistenz Coach
Geb. in Moskau, Sowjetunion (Russland), 7. April 1970. Verteidiger. Einer der ersten russischen Stanley Cup Sieger. Holte zusammen mit Alexei Kovalev, Sergei Zubov und Sergej Nemchinov und den New York Rangers den Stanley Cup 1994. Weltmeister 1993. 12 NHL Saisons mit fünf Teams. 2010/11 Assistenz Coach bei AK Bars Kazan. Die Saison 2011/12 hätte Korpovtsevs erste Saison mit Lokomotiv werden sollen.
Igor Korolev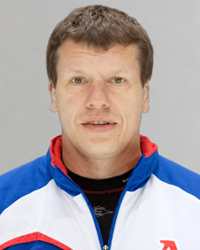 Assistenz Coach
Geb. in Moskau, Sowjetunion (Russland), 6. September 1970, Stürmer. Russischer Meister mit Dynamo Moskau 1992. 795 NHL Spiele für St. Louis Blues, Winnipeg Jets, Phoenix Coyotes, Toronto Maple Leafs und Chicago Blackhawks. Lokomotiv Yaroslavl während des Lockouts 2004/05. Später Metallurg Magnitogorsk (1x Russischer Meister), Atlant Mytischi und Lokomotiv Yaroslavl bis 2010. 493 Spiele in Russland/Sowjetunion. Canada Cup 1991, WM 1992, U18 EM 1988, Super Series, Europa Cup.
Teamstaff:
Juri Bachvalov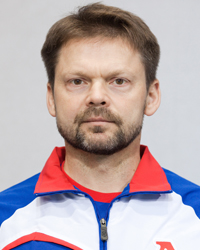 Video-Coach
Alexander Beljajev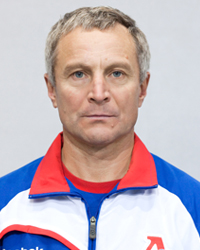 Betreuer
Nikolaj Krivonosov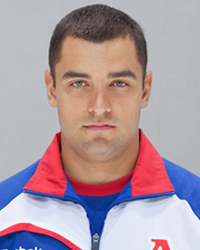 Fitness-Trainer
Evgeni Kunnov
Masseur
Vyacheslav Kuznetsov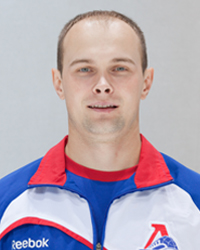 Masseur
Vladimir Piskunov
Administrator
Evgeni Sidorov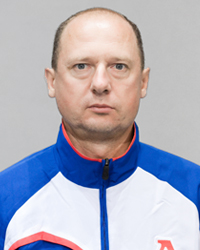 Taktik
Andrej Zimin
Mannschaftsarzt
Flugcrew:
Andrej Solomentsev, Pilot
Igor Zivelov, Co-Pilot
Sergej Zuralev, Flugzeugingenieur
Vladimir Matyusin, Flugzeugingenieur
Nadezda Maxumova, Flight Attendant
Jelena Sarmatova, Flight Attendant
Jelena Savina, Flight Attendant
Überlebender: Alexander Sizov, Flugzeugingenieur